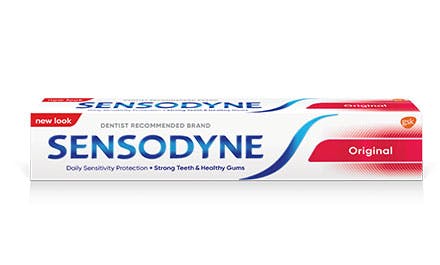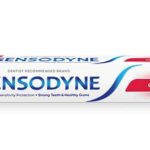 Sensodyne Original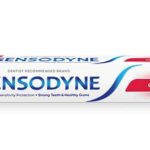 Sensitivity relief*
Help reduce plaque*
Fresh taste
Contains fluoride to protect against cavities
Since its introduction in 1961, Sensodyne® Original toothpaste has undergone many improvements and formulation enhancements. When used twice daily, it helps protect dentine and relieves painful sensitivity
*With twice daily brushing
Description
Additional information
Description
Product Details
Active ingredients
Sodium Fluoride 0.3152% w/w & Potassium Nitrate 5.00% w/w.
Inactive ingredients
Glycerol, Xanthan Gum, Saccharin Sodium, Sorbitol, Silica, Sodium Hydroxide, Cocamidopropyl Betaine, Titanium Dioxide, Spearmint Oil, Peppermint Oil, Methyl Salicylate FD & C Red, Menthol & Flavour.
Directions
Always follow the label. Brush twice a day not more than three times. Minimise swallowing and spit out.
Warnings
Sensitive teeth may indicate an underlying problem that needs prompt care, if symptoms persist or worsen see a dentist. Keep out of reach of children. Not for use by children under 12 years of age, unless on advice of a dentist or doctor. If irritation occurs discontinue use. Talk to your dentist or doctor as soon as possible, if you experience swelling of mouth or face.